KUSH
get more Vibe
In Your Music
never buy another plugin...
access over $1400 worth of groundbreaking high-end plugins
only
$

9.99/mo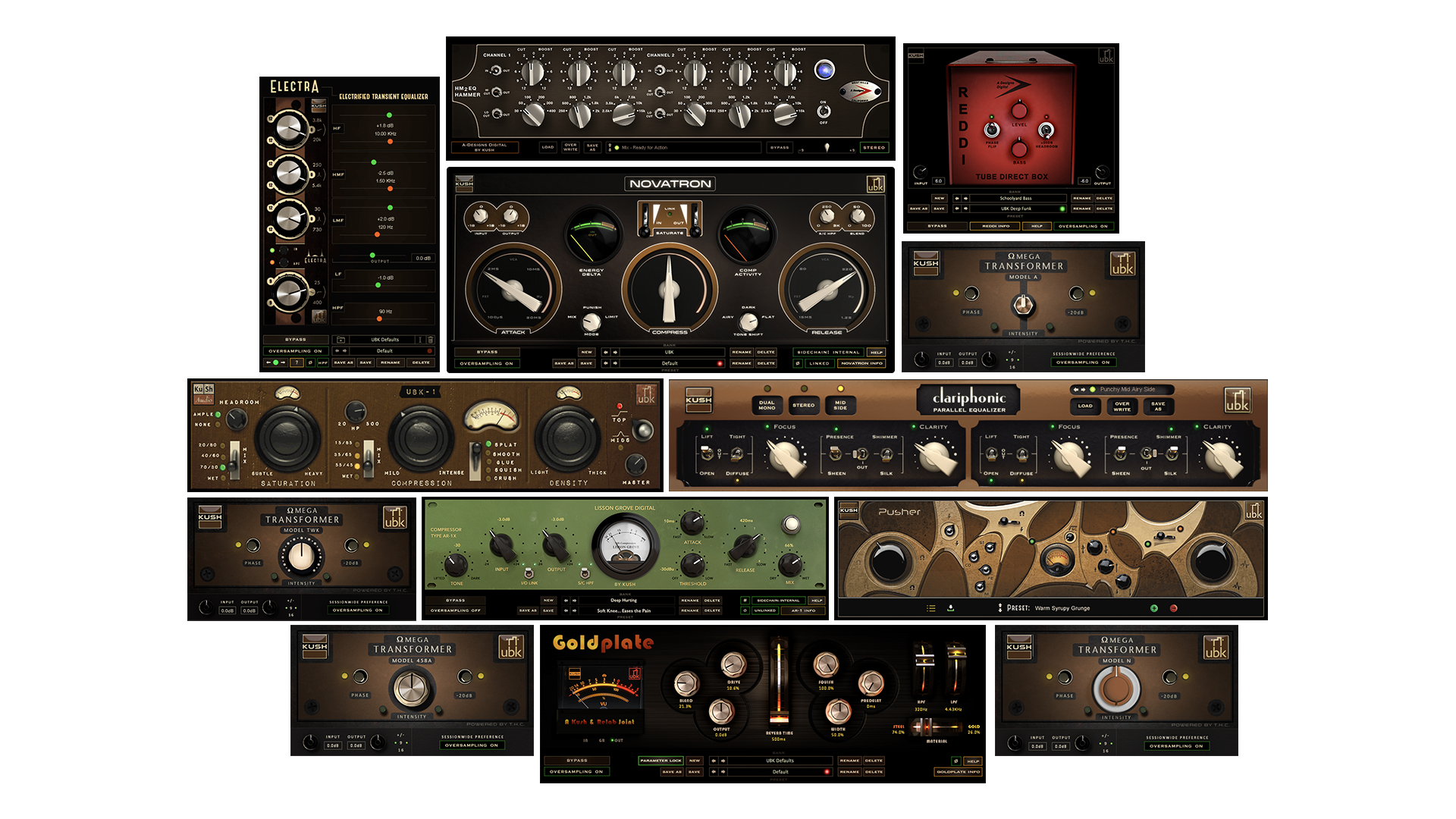 •
•
•
•
•
•
•
•
•
•
•
•
•
•
•
•
•
•
subscribe to the complete kush bundle today to get everything you see here, plus more to come!
ADD WARMTH TO YOUR MIX AND VIBE TO YOUR PRODUCTIONS WITH THE LATEST PLUGINS FROM KUSH
distinctly
Different
You have no desire to make art that looks, feels, or sounds derivative. Neither do we. So we don't put the Kush name on anything until it sounds and behaves like nothing else. That gives you a tremendous advantage when working to craft a sonic signature that sets you apart from the rest, when trying to create music that moves people the way your favorite music moves you. The sonics of Kush overflows with emotion, texture, and vibe... which means your art will as well.
over 40,000 users worldwide
from a-list producers
to bedroom warriors,
you've got family with kush
"IF MORE DEVELOPERS TOOK A LEAF FROM KUSH'S BOOK, WE'D ALL HAVE BETTER TOOLS TO WORK WITH!
Sound On Sound Magazine
"APART FROM THE HERD, OUTSIDE THE NORM, INTUITIVE, USEFUL AND (OF COURSE) KILLER-SOUNDING."
Recording Magazine