KUSH
put more Vibe
In Your Music
Mac OS 10.13 or higher
Intel / Rosetta 2
Apple Silicon Versions are in OPEN BETA
Download Them Here
—
Windows 10 or higher
—
iLok License Manager & iLok Account
no ilok dongle required
First:
For Demos: Copy the 30-digit demo code that pops up when you click "Demo" for any plugin on the downloads page.
For Purchases: Copy the 30-digit license code from your license confirmation email
For Subscriptions: No license code required! Look for "OG Kush Complete Bundle" in your iLok license manager, activate it, and go make some art!
Then:
Launch ilok license manager, sign in, then select Redeem Activation Code from the "licenses" menu.
Paste your 30-digit code into the popup box
When the license appears in your list of available licenses, drag it to any available iLok dongle or machine location you desire
Open your DAW and get to work!
Demo any plugin free for 10 days!
Click the "demo" button for any plugin on the downloads page, copy the demo code, then follow the activation instructions to begin your free 10-day demo of any plugin!
Download every Kush installer at once!
never buy another plugin...
access over $1400 worth of groundbreaking high-end plugins
only
$

9.99/mo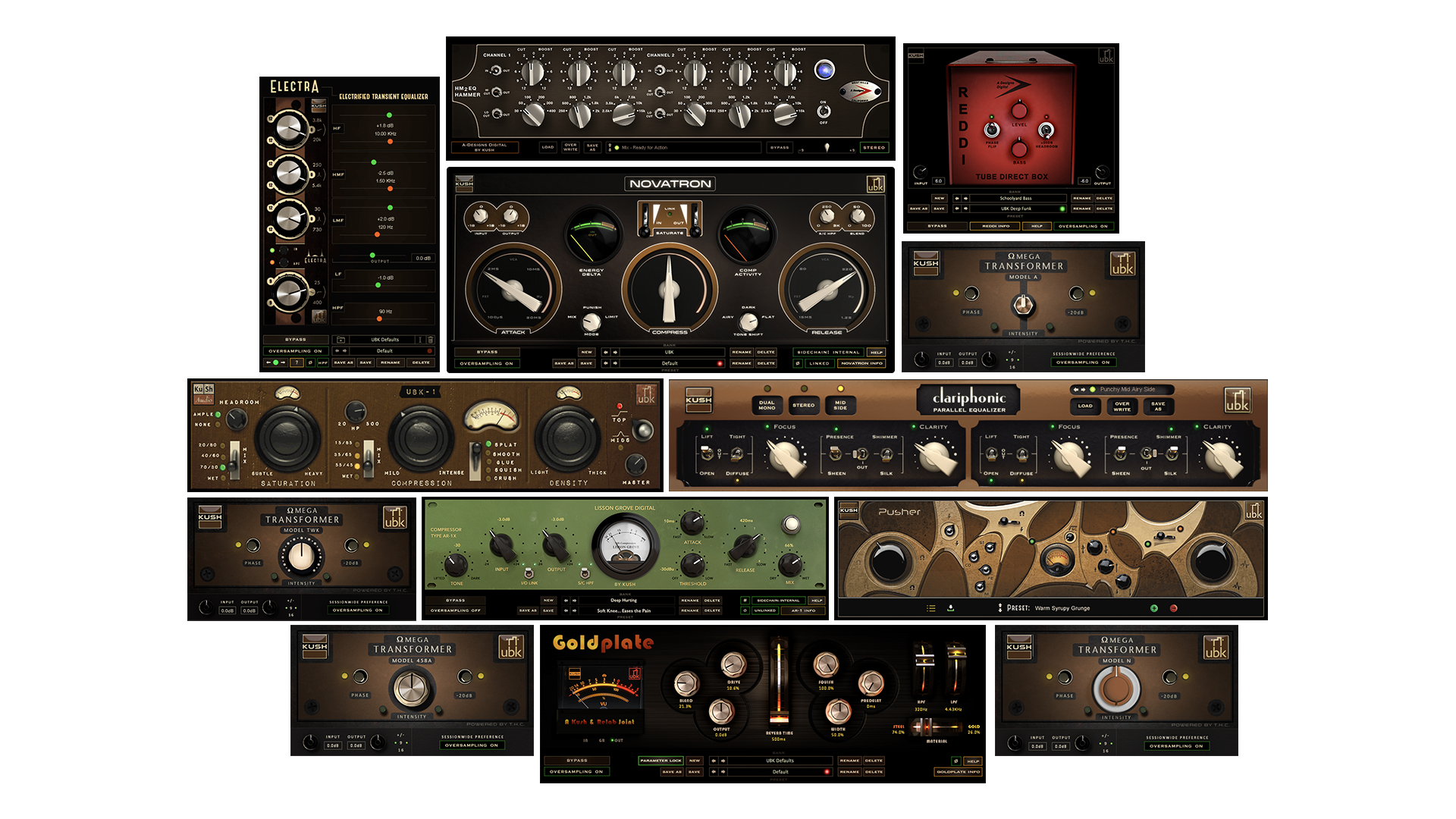 •
•
•
•
•
•
•
•
•
•
•
•
•
•
•
•
•
•
subscribe to the complete kush bundle today to get everything you see here, plus more to come!
THE SOUND
of kush plugins
Add

SLY-FI
total access
Dirt, grit, and tone by ubk
only
$

1.99 more per month.
Add the darker, warmer sound of sly-fi to your kush subscription for only
$

1.99