Omega 4-Pack
Saturation Toolkit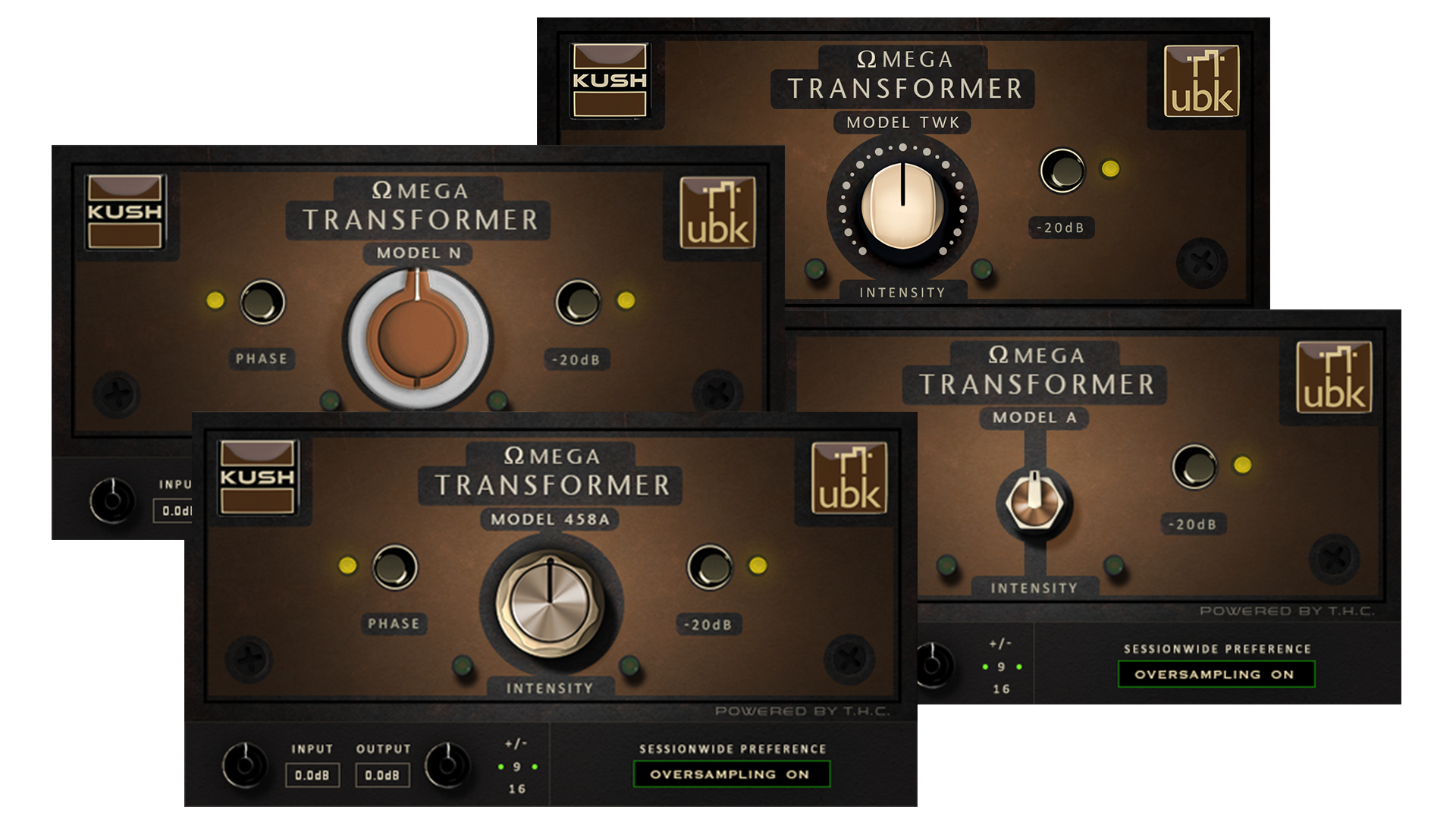 All 4 Omega Transformer Plugins in one convenient, price-saving package!
The Sound of Omega 4-Pack
All 4 Groundbreaking Transformer Plugins for one low price
Model TWK
Model TWK is a vintage distortion pulled straight from the heart of Kush's own Tweaker hardware compressor. The sound of Omega TWK comes from modeling the way Tweaker overdrives a pair of "supermatched transistors" feeding a long chain of dirty 70's op-amps, all of which have specs that, by modern standards, would be considered abysmal.

The effect of lightly grinding each of Tweakers gentle clipping stages in series is a smooth, thick, and slightly dark saturation. Because of that, Model TWK (like the Tweaker itself) goes from 'mellow & sweet' to 'angry & abrasive' and all points in between.
Model 458A
This rarefied tube emulation has a fat tone that breaks up in delicious ways, growing increasingly crusty but never harsh, turning cymbals from brass to gold, and gluing bass into a molten fiery blob of love. Pairs perfectly with the Omega Mic Pre.
Model N & Model A
Model N Nails the sound of the coveted vintage Neve pre it's modeled after. Dark, thick, and round, just a kiss imparts a dusty patina, pushed hard it gets downright fuzzy and soft. Pairs perfectly with the Omega Mic Pre.
Model A vibes like a mic plugged straight into an API console from 1976. Adding a hint of sparkle and sheen, it slowly breaks up into a gritty white cloud of antique saturation. Pairs perfectly with the Omega Mic Pre.
Downloads & Documentation