Magic Mix Buss
Hammer•Novatron•Clariphonic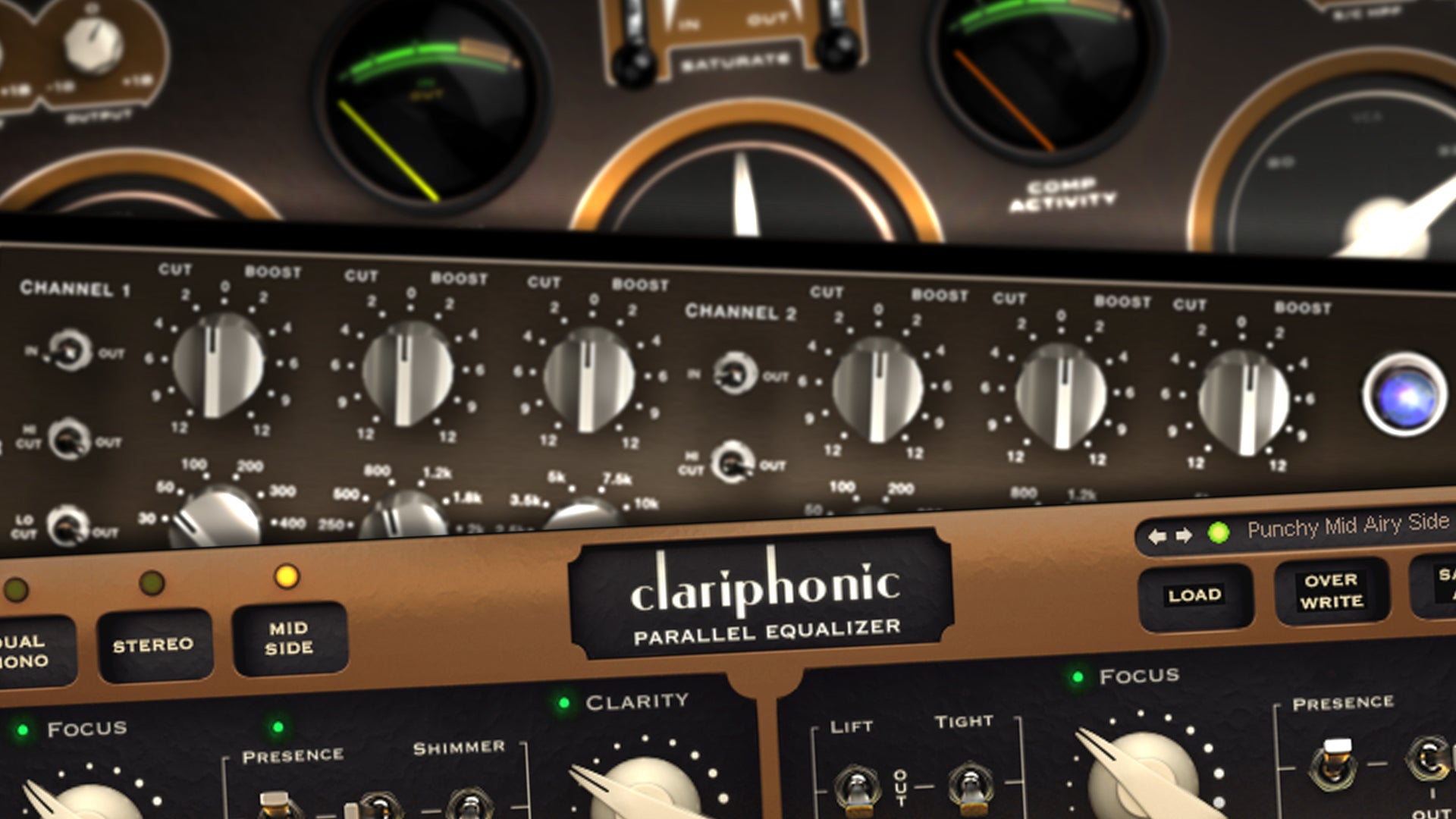 Hammer, Novatron, and Clariphonic DSP MkII make for a powerful, versatile mix buss toolkit on mixes of all styles.
The Sound of Magic Mix Buss
Hammer, Novatron, and Clariphonic DSP MkII Make for a powerhouse mix buss toolkit for any genre or style.
Hammer
The Hammer's mythical top end sheen and tube-thickened low end quickly earned it a permanent place on mix busses around the world. And with its smooth, bite-free midrange, I'm sold. 
Check out some of the different ways Hammer can be heard...
Hammer DSP...the first in a series of incredible plugins from an even more incredible alliance between A-Designs and Kush.
Novatron
Novatron is an analog-modeled compressor that borrows so many sonic properties from so many different classing hardware units that, ironically, it could only exist in the world of DSP.
With separate in/out Transformer Saturation, two optional Tone Circuits, and a monstrous compressor with groundbreaking attack and release characteristics, the Novatron produces the same three-dimensional 'solidity' and tone typically reserved for expensive hardware.
Clariphonic DSP MkII
Re-modeled from the ground up using all new algorithms and filters, the Clariphonic DSP MkII sounds markedly smoother than the original plugin, and is considerably more powerful thanks to 3 processing modes: Classic Stereo, Dual Mono, and Mid-Side. With custom oversampling algorithms specifically designed for shelves whose highest corner is 38k, it faithfully captures the spirit of the analog hardware. 
Everybody loves Clariphonic on their mix bus, but try it on vocals, acoustic guitar, even bass. It's as satisfying as it is addictive, a true desert island plugin.
Downloads & Documentation