Kush Channel Strip
Omega N • Electra • Novatron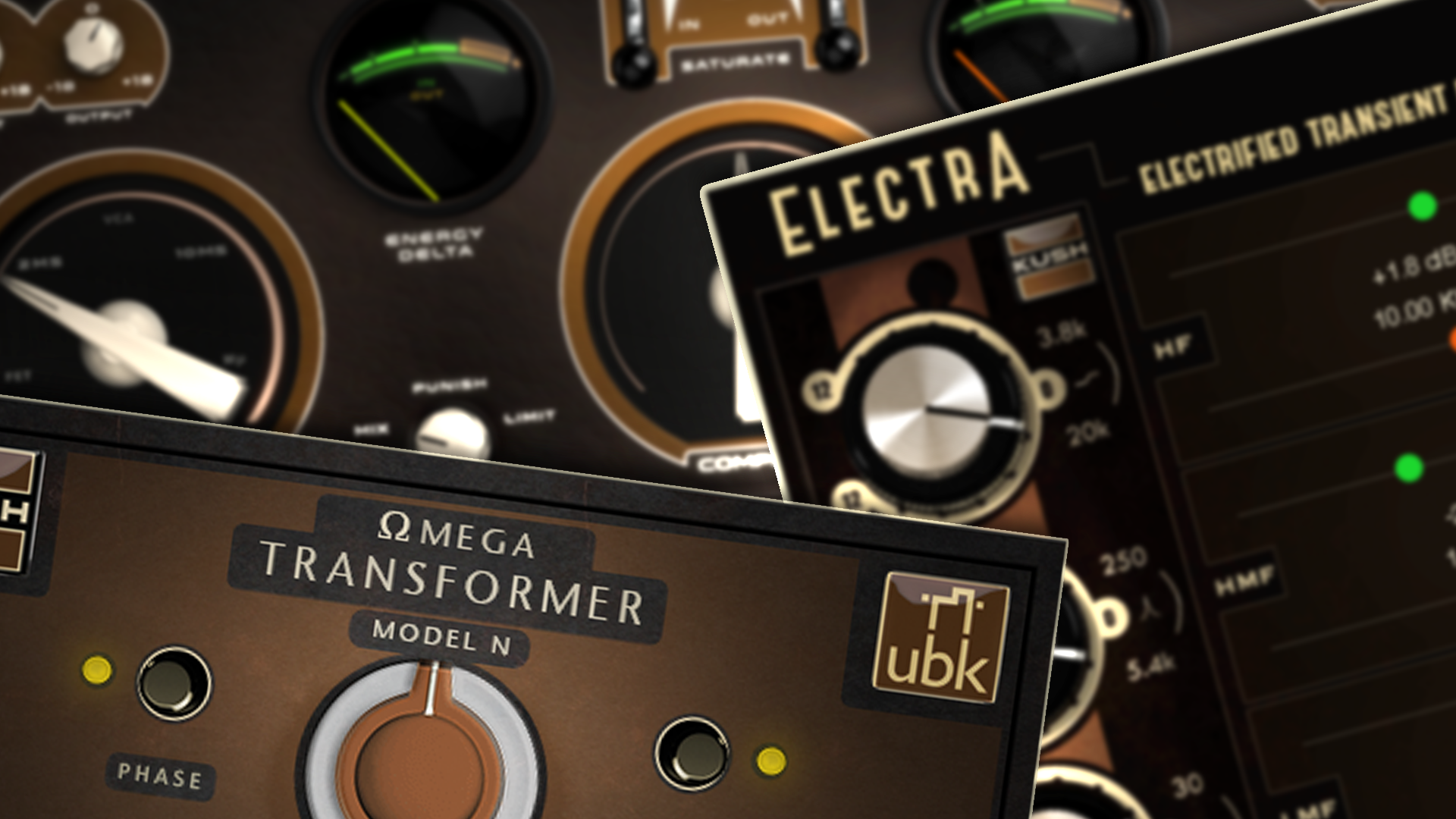 A killer set of plugins for any track, any time.
The Sound of Kush Channel Strip
A Curated Selection of multipurpose channel-strip plugins designed and selected by UBK.

Model N
Model N nails the sound of the coveted vintage Neve pre it's modeled after. Dark, thick, and round, just a kiss imparts a dusty patina, pushed hard it gets downright fuzzy and soft. Pairs perfectly with the Omega Mic Pre.
Electra DSP
The hardware Electra EQ set a high standard for fast, smooth, punchy equalization, and the Electra DSP's precisely modeled filters embody that spirit flawlessly.

The high shelf is surprisingly flexible, the bass reaches down to the floor. But those midrange filters have a magic proportional-Q, the more you boost the tighter they get. They're so articulate, they can make drums sound like they were tuned and even mic'd differently.

No matter how aggressively its set, Electra is relentlessly smooth and unapologetically analog in character.
Novatron
Novatron is an analog-modeled compressor that borrows so many sonic properties from so many different classing hardware units that, ironically, it could only exist in the world of DSP.
With separate in/out Transformer Saturation, two optional Tone Circuits, and a monstrous compressor with groundbreaking attack and release characteristics, the Novatron produces the same three-dimensional 'solidity' and tone typically reserved for expensive hardware.
Downloads & Documentation